Cockburn Sound – home to a surprising diversity of marine species
Scientists have found an unexpectedly diverse assemblage of marine life living on the seafloor in Cockburn Sound.
The species were identified following surveys of benthic communities in soft sediment and naturally occurring hard substrate as part of a research project that seeks to better understand benthic biodiversity and mitigate environmental impacts in the area.
The research team from the Western Australian Museum and Curtin University carried out a series of scuba-based visual surveys along the Kwinana Shelf, an area which had not been surveyed for some time.
At 12 sites sampled across two seasons, the researchers documented more than 2500 individual specimens on belt transects, including the hairy and porcelain crabs, worm snails, hammer oysters, blue ring octopus and the starry octopus, Octopus djinda, along with purple sponge barnacles, a range of urchins, sea cucumbers and sea stars, as well as eleven different species of scleractinian coral.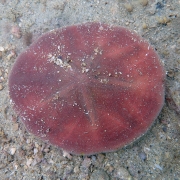 Thirty-five sponge species were identified, of which 21 have not previously been collected from Cockburn Sound.
Every individual animal encountered was identified in-situ or collected for identification in the laboratory. Work on the specimens is ongoing, but currently, more than 200 species across eight major marine invertebrate groups have been identified.
Dr Zoe Richards from the Western Australian Museum and Curtin University said "Derbal Nara (as Cockburn Sound is known to the Noongar people) is a nursery for pink snapper but what people might not realise is that one of the reasons the snapper aggregate and spawn there is because there is a huge variety of food sources in the Bay. Animals such as sponges, soft corals and tunicates form microhabitats for crustaceans, molluscs, worms and many other epifauna animals that the snapper prey upon".
"The unexpected diversity and abundance of the smaller (<5 cm) marine animals has been critical to document in recent times, as this faunal component is vastly understudied on a global scale, an important aspect of food web ecology and consistently reveals species new to science" – Dr. Lisa Kirkendale, Western Australian Museum
Many of these specimens require genetic sequencing to confirm their identification and this is currently underway through the WA Museum's Molecular Systematics Unit.
Additionally, the Museum has hosted Murdoch University and Edith Cowan University scientists have worked closely with Museum scientists to assist on site who are assisting with the processing of trawl samples that were collected in another phase of the project, and those samples will be used to assess the ecological values of the benthic community.
This research is being carried out under the WAMSI Westport Marine Science Program that will inform the development of Western Australia's new container terminal.
https://wamsi.org.au/wp-content/uploads/2022/12/Turbinaria-Ph-DJuszkiewicz-e1683787767417.jpg
575
1379
Anna-Lee
https://wamsi.org.au/wp-content/uploads/2019/04/WAMSI-Logo-300x92.png
Anna-Lee
2022-12-09 08:17:58
2022-12-09 08:17:58
Cockburn Sound – home to a surprising diversity of marine species