A new report launched by the Western Australian Marine Science Institution brings together the last seven decades of marine research on Shark Bay to create a valuable resource that describes what has been learned to date about one of the world's most unique and vulnerable marine environments.
A Snapshot of Marine Research in Shark Bay (Gathaagudu): Literature Review and Metadata Collation (1949-2020) was released at a virtual launch between Perth and Shark Bay.
At the launch in Perth, Western Australia's Chief Scientist Professor Peter Klinken was joined by co-authors WAMSI Research Director Dr Jenny Shaw and Dr Alicia Sutton along with representatives from the Department Biodiversity, Conservation and Attractions (Parks and Wildlife) and the Department of Primary Industries and Regional Development (Fisheries).
WA Chief Scientist Professor Peter Klinken addresses attendees at the virtual launch 
The event crossed to Denham where Professor Gary Kendrick from The University of Western Australia handed the report to Malgana Traditional Owners and Malgana rangers in the spirit of returning western science knowledge to Country.
(L-R) Shark Bay Shire CEO Paul Anderson listens in as UWA Professor Gary Kendrick hands the Report over to Malgana Traditional Owner Bobby Hoult and Malgana rangers Alex Dodd, Richard Cross, Klaas Liezenga and Sean McNeair in Denham.
In total, 775 pieces of literature and more than 960 metadata entries are listed in the publication. It will inform a Science Plan being developed by the Western Australian Marine Science Institution (WAMSI) as well as contribute to a better understanding of the Shark Bay marine environment.
The review reveals that the opportunity to study unique indicators of environmental health and impacts from change has attracted a worldwide focus on Shark Bay over the years, according to co-author WAMSI Research Director Dr Jenny Shaw.
"Shark Bay is special for many reasons but the fact that it is in the transition zone between temperate and tropical zones means it's like the 'canary in the coalmine'," Dr Shaw said. "It's an environment that we know from the past 70 years of research is undergoing massive changes as a result of the warming seas and extreme climate events, but it's also an ecosystem that could help us to solve some of the world's great environmental challenges."
A hotspot for fisheries and tourism, Shark Bay is renowned for having one of the largest and most diverse seagrass meadows in the world, with a massive potential to store carbon. It also boasts the ancient stromatolites of the hypersaline Hamelin Pool, the largest resident dugong population in the world and a diverse array of marine life including sharks, rays, turtles and a famous population of bottlenose dolphins.
The report found the majority of the research has focused on the bottlenose dolphins (21%) and commercial fisheries (15%). Stromatolites, seagrass communities, marine turtles and sharks were also popular fields of study.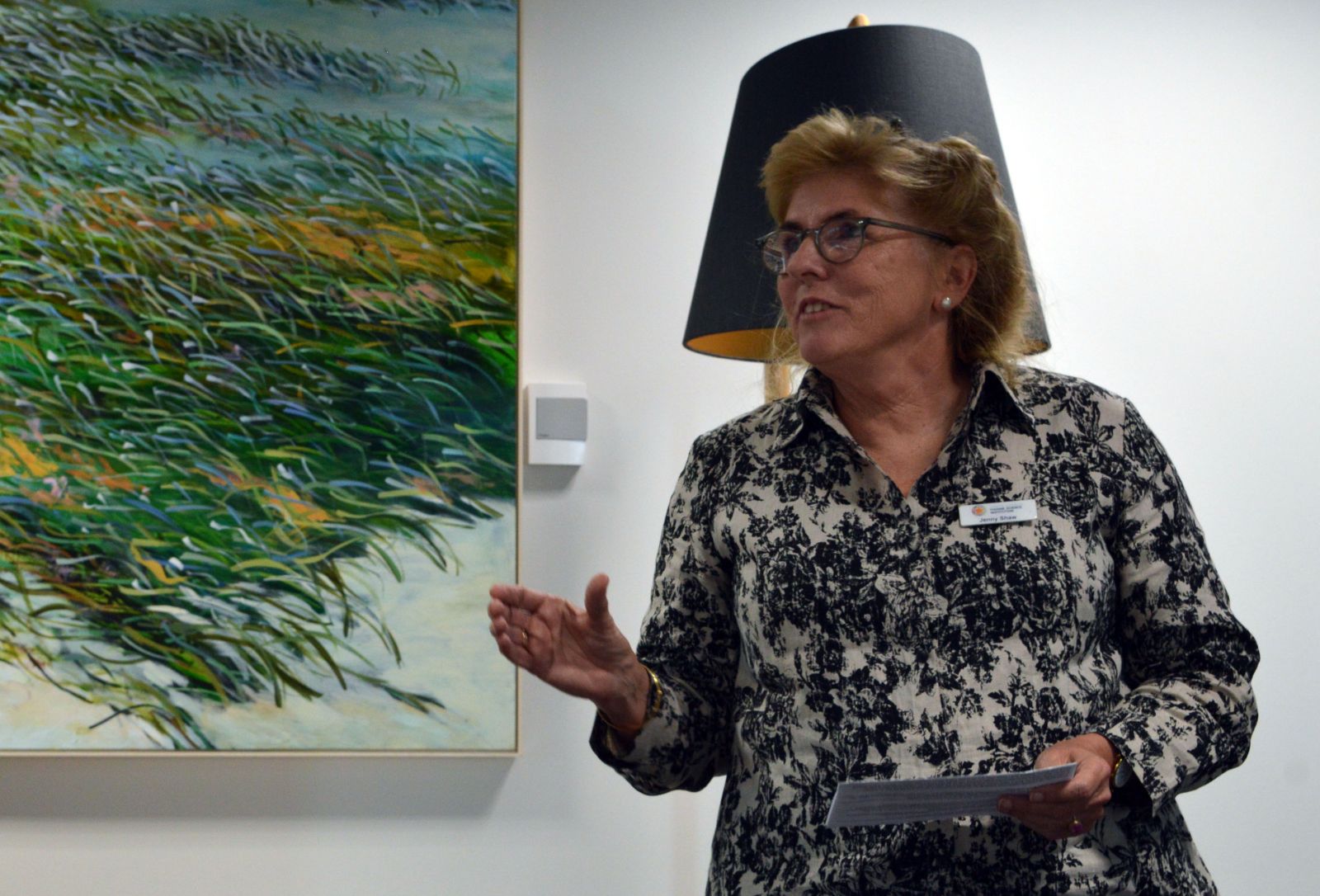 Co-author and WAMSI Research Director Dr Jenny Shaw talks about the 70 years of western science in Shark Bay (Gathaagudu) 
The research shows most visitors planned activities related to the marine or coastal environment, with Monkey Mia, Shell Beach, Denham and Hamelin Pool stromatolites being among the most popular places to visit. More than 90 per cent of visitors view or interact with the Monkey Mia dolphins.
In 2011 however, a marine heatwave caused widespread losses to the Shark Bay seagrass meadows, which had flow-on affects through the food chain and for species that relied on the meadows for shelter and nurseries.
"The 2011 marine heatwave had a devastating effect on Shark Bay," Dr Shaw said. "We know that more of these extreme events are likely to happen in the future and so this Snapshot of Shark Bay Research will help to identify the gaps in western science knowledge for us to determine the most important areas for future research."
The report and metadata collation can be downloaded HERE
https://wamsi.org.au/wp-content/uploads/2019/04/WAMSI-Logo-300x92.png
0
0
admin
https://wamsi.org.au/wp-content/uploads/2019/04/WAMSI-Logo-300x92.png
admin
2020-10-02 12:28:50
2021-01-25 16:18:04
70 Years of Marine Research in Shark Bay: Ecological, Social and Economic