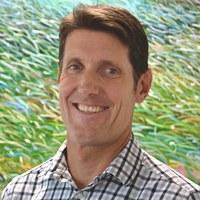 When I first started as CEO of the Western Australian Marine Science Institution (WAMSI), over two years ago, we were well on our way to delivering two of the biggest collaborative science projects ever undertaken in Western Australia. One looking into environmental thresholds for dredging and the other creating the first-ever picture of the Kimberley marine environment, how it has changed over time, where it is now, and how it might change in the future. Combined, these two projects represent the collaborative efforts of more than 300 scientists from 50 organisations over five years.
The result has been an invaluable amount of new knowledge that has seen us, as a society, jump decades ahead in our ability to understand how best to manage this precious resource.
But collaboration of this scale comes with its challenges, and it's a testament to the will of the WAMSI partnership and all those involved, including the Traditional Owners, that we have successfully achieved what we set out to do.
The experience has strengthened many new and ongoing science collaborations for the benefit of our environment and 'right-way science' that respects, learns and works with Traditional Owners is becoming the new norm.
Collaboration is imperative in the current economic and environmental climate. The simple fact is that to be able to achieve a sustainable future, we need to work more cost effectively, faster and smarter than ever before. When we're talking about the marine environment and the 'blue economy', we're talking about understanding large-scale issues, and that can't be done without collaboration.
We all have our different motivations for what we are trying to achieve, both organisationally and individually, but our shared vision is to successfully manage our marine environment for the future.  To quote Charles Darwin: "In the long history of humankind (and animal kind, too) those who learned to collaborate and improvise most effectively have prevailed."
This article is republished from Landscope under a Creative Commons license. Read the original article.
https://wamsi.org.au/wp-content/uploads/2019/07/Web-_0002_tim-marshall-82948-unsplash.jpg
1200
1800
admin
https://wamsi.org.au/wp-content/uploads/2019/04/WAMSI-Logo-300x92.png
admin
2019-12-18 10:43:51
2020-02-12 16:39:14
Bush Telegraph: Landscope Guest Column