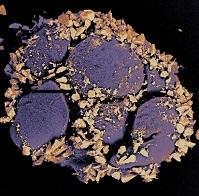 Results from the culmination of five-years of groundbreaking research to understand how dredging and sediments affects corals have been released in a new paper published in Scientific Reports.
One of the main themes of the $19-million Dredging Science Node, facilitated by the Western Australian Marine Science Institution partnership, describes the primary cause-effect pathway and how to establish a quantitative relationship between water quality and coral health.
Node Leader (Science) Dr Ross Jones from the Australian Institute of Marine Science (AIMS) said the paper Responses of corals to chronic turbidity, is the 18th and final journal article of the effects of dredging on adult and juvenile corals, and sponges carried out by AIMS during the WAMSI Dredging Science Node.
"The sediment plumes from dredging can travel many kilometres, are quite spectacular and are a visible manifestation of the 'hazard' associated with dredging," Dr Jones said. "The study translates that hazard into a risk, showing negative effects are much more localised allowing a much better understanding of the spatial effects associated with dredging."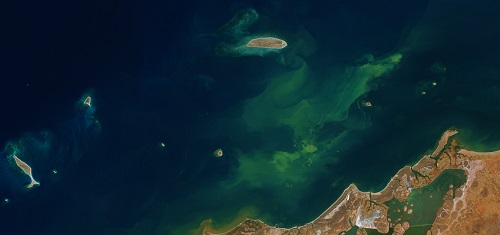 Satellite image from the United States geological Survey Operational Land Imager showing sediment plumes caused by dredging and dredge material placement near Onslow in the Pilbara region of Western Australia (courtesy of Mark Broomhall and Peter Fearns (Curtin University of technology, Perth WA)
Sediments are resuspended into the water column by dredging and dredging activities and the increase in water cloudiness, reduces underwater light levels. This is an issue for hard corals that derive a lot of their energy from the photosynthesis of the symbiotic algae that live within their tissues.
Although the hazard of light reduction caused by dredging was first identified in the 1970s, it has never really advanced beyond that initial hazard identification. This has led to a great deal of uncertainty for regulators and dredging proponents.
"This study is the first to quantify how a combination or elevated suspended sediment concentrations and the associated reduction in light affects the health of corals," Dr Jones said.
"Importantly, when compared to the conditions that have been measured during dredging projects, the study shows effects are probable, albeit close to the dredging activity," he explained. "The numbers that have been derived can be used to predict what will happen and hence act as a guide for management intervention and, if necessary, varying the intensity of dredging."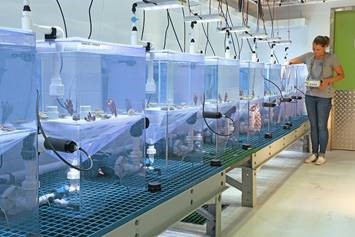 AIMS technician and coauthor Natalie Giofre monitors corals in the AIMS SeaSim lab
LINKS
Jones R, Giofre N, Luter H, Neoh TL, Fisher R, Duckworth A (2020) Responses of corals to chronic turbidity. Scientific Reports https://doi.org/10.1038/s41598-020-61712-w
The WAMSI Dredging Science Node is made possible through $9.5 million invested by Woodside, Chevron and BHP as environmental offsets. A further $9.5 million has been co-invested by the WAMSI Joint Venture partners, adding significantly more value to this initial industry investment. The node is also supported through critical data provided by Chevron, Woodside and Rio Tinto Iron Ore.
Category:
https://wamsi.org.au/wp-content/uploads/2019/07/Web-_0002_tim-marshall-82948-unsplash.jpg
1200
1800
admin
https://wamsi.org.au/wp-content/uploads/2019/04/WAMSI-Logo-300x92.png
admin
2020-03-31 09:58:52
2020-06-02 12:50:23
Five-Year Study Quantifies How Sediment and Light Affect Coral