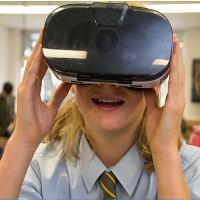 Lesson plans taking data from real research projects are now online to provide students with the opportunity to develop their data science skills based on crocodile and whale surveys.
An initiative by Western Australian Marine Science Institution Data Manager Luke Edwards working with Kimberley Marine Research Program project leader Kelly Waples, Education Services Australia's Richard Martin and Australian Data Science Education Institute's Dr Linda McIver has produced a series of online educational resources on Western Australia's Kimberley region.
It provides a resource for teachers to assist them to develop data science skills using engaging real-life datasets. It also helps teachers deliver the new Digital Technologies curriculum and contributes to the Digital Technologies Hub resources.
"Having data resources available to teachers based on actual research results from the Western Australian marine environment is very rare," Luke Edwards said.
"Using real data provides students with much more motivation to learn data science skills and solve real life problems.
"We're also producing some career profiles on our WA scientists to show students the background some of our scientists are from and the pathways they have taken to enter their profession."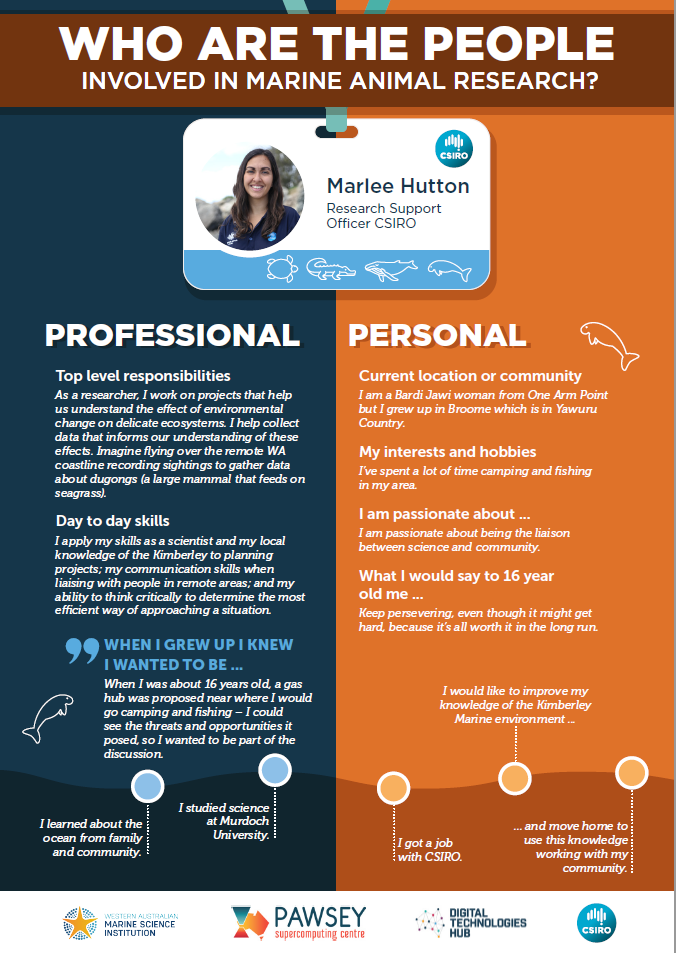 The resource was launched during Data Science Week and is available to primary and secondary teachers to use in their classrooms.
Lesson plans for years 5-6 and 7-8 using datasets on whales and crocodiles are now available to teachers online at Education Australia's Digital Technologies Hub with lesson plans on dugongs and turtles soon to me made available.
The education resources have some great ideas for assessment in Digital Technologies. Each topic shows a sequence of learning with a summary, brief description, suggested learning activities, supporting resources and assessment ideas.
Data Science Week aims to bring together a community of data scientists across Australia to network and discuss trending topics and ideas across domains. This year's events showcased a range of organisations including the Pawsey Supercomputing Centre and WA Data Science Innovation Hub with a focus on women in data science.
The online education resources are based on data produced for four of the 23 projects conducted as part of WAMSI's Kimberley Marine Research Program.
For more information email: info@wamsi.org.au
The $30 million Kimberley Marine Research Program is funded through major investment supported by $12 million from the Western Australian government co-invested by the WAMSI partners and supported by the Traditional Owners of the Kimberley.
Category:
https://wamsi.org.au/wp-content/uploads/2019/07/Web-_0002_tim-marshall-82948-unsplash.jpg
1200
1800
admin
https://wamsi.org.au/wp-content/uploads/2019/04/WAMSI-Logo-300x92.png
admin
2019-05-15 11:05:53
2019-12-03 13:28:35
Lesson plans put WAMSI data in schools