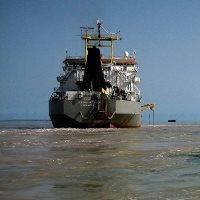 Impact prediction, monitoring and the lessons learnt from implementing dredging programs is the focus for discussion led by the Western Australian Marine Science Institution (WAMSI) at the AMSA Conference in July.
The "Perspectives on Dredging" symposium co-Chair and WAMSI CEO Dr Luke Twomey said the purpose of the symposium, in Fremantle, is to gain a better understanding of how new knowledge is being put into practice.
"This is an opportunity for us to understand practitioners' views on the new science that is being produced and how they are likely to use it," Dr Twomey said.
"From recent mega-projects in Western Australian and Queensland, to small maintenance dredging programs in coastal waterways, this conversation will help to understand how the science outcomes are being put into practice and help to identify the future direction for research."
Australia has experienced unprecedented levels of dredging over the last two decades and the nation's biggest single-issue science program to address the science questions, the WAMSI Dredging Science Node, is about to release the synthesis of those results.
"As a result, there have been some incredible advances in our understanding of impacts to the marine environment from dredging and how to better predict, monitor and manage dredging programs," Dr Twomey said. "The question now is, how are practitioners using those results?"
The "Perspectives on Dredging" AMSA symposium is open to scientists, regulators, resource managers, industry, consultants and those with a practical experience of dredging practices in the marine environment.
It will provide an opportunity for dredging professionals to demonstrate their contemporary practical experience and how the impacts of dredging on the marine environment are predicted, managed and monitored in real-world scenarios.
WAMSI is providing the opportunity for day sponsorship for five student presentations at either the "Perspectives on Dredging" or "The South Coast of Western Australia: research for management" symposia at AMSA.
To be considered please submit your abstract to AMSA by COB Friday 22 February AND email your abstract or any questions to info@wamsi.org.au.
https://wamsi.org.au/wp-content/uploads/2019/07/Web-_0002_tim-marshall-82948-unsplash.jpg
1200
1800
admin
https://wamsi.org.au/wp-content/uploads/2019/04/WAMSI-Logo-300x92.png
admin
2019-02-21 10:17:04
2019-12-03 13:28:03
Opportunity to present practitioner views on new dredging science