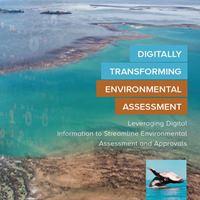 An ambitious project to harness the vast amounts of environmental data being produced in Western Australia that will ultimately improve outcomes for the state has received strong support from the meeting of Environment Ministers with the Commonwealth.
The meeting of Federal Government, State and Territory ministers on November 8 discussed critical environmental issues including Digital Transformation of Environmental Assessments.
In a statement posted by the Meeting of Environment Ministers the Ministers agreed: to work together to digitally transform environmental assessment systems, providing greater access to shared environmental data, less duplication and greater transparency.
The agreement goes on to state: Delays within the current system are a costly frustration to both proponents and environmental groups and have already been identified as a key area to address within the review of the Environment Protection and Biodiversity Conservation Act under Professor Graeme Samuel.
Professor Samuel is leading a review of Australia's environmental law to tackle green tape and deliver greater certainty to business groups, farmers and environmental organisations.
If successful, Western Australia's Digital Transformation of Environmental Assessments project being led by the Western Australian Marine Science Institution (WAMSI) and its terrestrial counterpart, the Western Australian Biodiversity Science Institute (WABSI), in conjunction with the Department of Water and Environmental Regulation (DWER) and the WA Environmental Protection Authority (EPA), will transform the systems for environmental impact assessments.
A report released this month by the project Working Group lists a number of recommendations under two broad catergories: Streamlining Current Environmental Impact Assessments and Developing a Shared Analytic Framework for the Environment (SAFE).
In the report, which uses the Westport freight strategy as a case study, Dr Tom Hatton, EPA Chair and Chair of the Digital Environmental Impact Assessment Working Group describes the project as: "timely given current policy drivers to reform environmental assessment and approval systems".
"There is an imminent explosion in the volume and variety of data that will help our understanding of the natural environment and biodiversity," Dr Hatton said. "This includes genetics, species traits, species interactions, population ecologies, and more. With appropriate resourcing, we can establish the systems and skills that will allow us to take advantage of these developments as they occur over the next decade."
Digital Transformation Pathway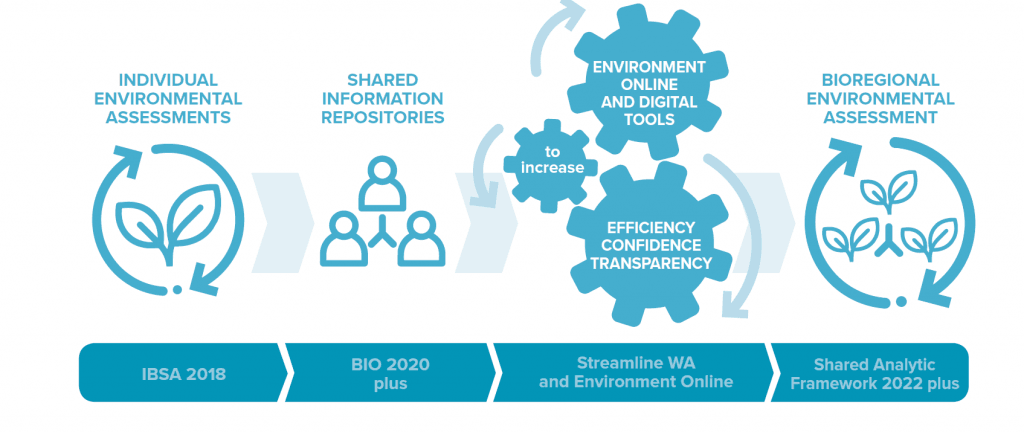 https://wamsi.org.au/wp-content/uploads/2019/07/Web-_0002_tim-marshall-82948-unsplash.jpg
1200
1800
admin
https://wamsi.org.au/wp-content/uploads/2019/04/WAMSI-Logo-300x92.png
admin
2019-12-17 12:47:47
2019-12-20 12:01:25
Support Grows for Digital Environmental Impact Assessment Transformation