The Western Australian Marine Science Institution's Dredging Science Node has been shortlisted for WA's Environmental Excellence awards.
The WAMSI Dredging Science Node (DSN) is among four projects identified by the Department of Mines, Industry Regulation and Safety's 2019 Golden Gecko Award for Environmental Excellence which recognises outstanding contributions to innovation and environmental outcomes in the resources sector.
The main focus area for the DSN was the Pilbara in WA's tropical North West, a region with some of the largest recent proposed dredging projects and with the greatest levels of uncertainty in terms of contemporary understanding of biodiversity distribution and environmental resilience to the pressures associated with this.
Since 2000, there has been 27 dredging projects in the Pilbara region, with a combined total dredging volume of 250 million m3 of sediment all carried out in a region boasting exceptional marine biodiversity, featuring some of the least disturbed pristine waters in the world (including the World Heritage Areas of Shark Bay, Ningaloo Reef and the Kimberley National Heritage Area).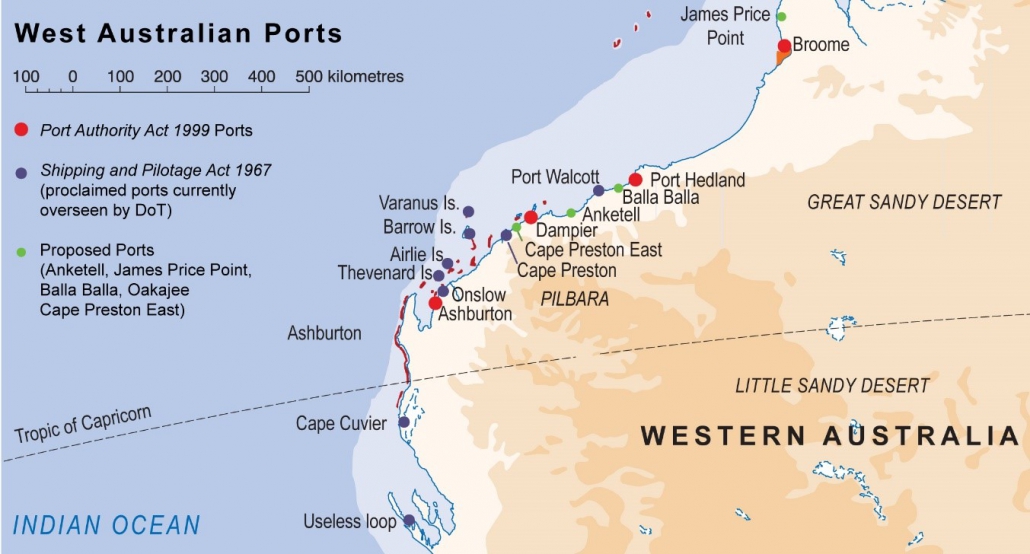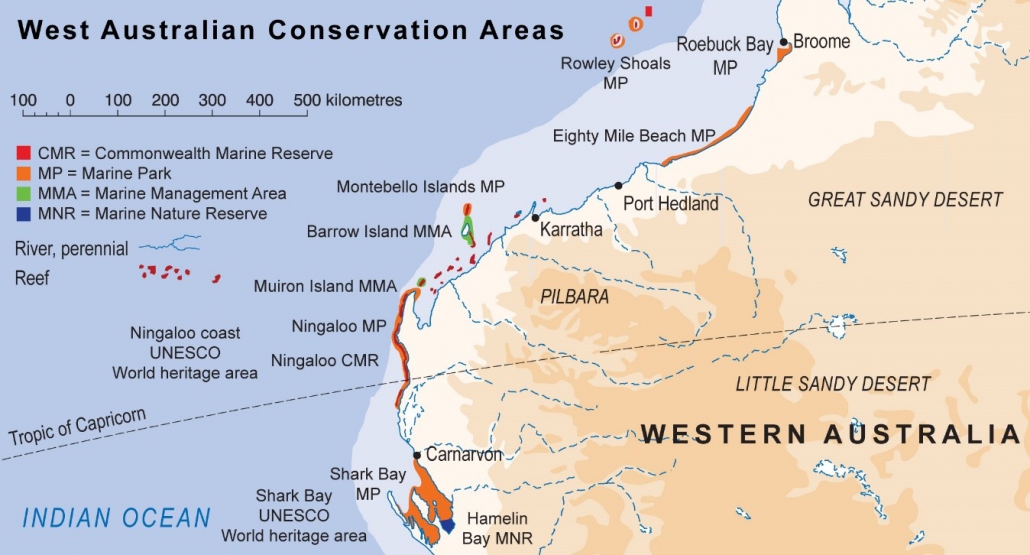 Maps of northwestern Australia, showing existing and proposed ports and significant conservation areas.
Recognising the critical importance of the potential environmental consequences of dredging in WA and the urgent need for it to be addressed, in 2013 WAMSI established the Dredging Science Node.
Eighty-one scientists from 10 collaborating research organisations were supported by $9.5 million invested by Woodside, Chevron and BHP as environmental offsets, with a further $9.5 million co-invested by the WAMSI Joint Venture partners.
The research program worked across nine integrated research themes to address key areas of uncertainty around the impacts of large-scale dredging.
"What struck me most before the start of the Dredging Science Node was just how much information there was in the scientific literature on how sediments released into the water column from dredging was a 'hazard', and just how little of that information could be used by dredging proponents and regulators to actually assess the risk,"  WAMSI Dredging Science Node Leader (Science) Dr Ross Jones, from the Australian Institute of Marine Science (AIMS) said.
WAMSI CEO Dr Luke Twomey said the strategic objective of the DSN was to improve the capacity within the government and private sector to predict and manage the environmental impacts of dredging in tropical regions of Western Australia, with the outcomes to support the Environmental Protection Authority's Technical Guidance for the Environmental Impact Assessment Marine Dredging Proposals.
"The more than 55 scientific publications currently produced by the Node (so far) is an extraordinary achievement for the investment, and will go a long way towards much more informed debate and decision making on how best to predict and manage the potential impacts," Dr Twomey said.
The winner of the Golden Gecko Award will be announced at the department's Resources Sector Awards for Excellence on August 22, 2019, with the Community Partnership Resources Sector Award.
https://wamsi.org.au/wp-content/uploads/2019/07/Web-_0004_shutterstock_707656162_Suction-Dredger-ship-working-near-the-port.jpg
1200
1800
admin
https://wamsi.org.au/wp-content/uploads/2019/04/WAMSI-Logo-300x92.png
admin
2019-06-10 13:18:25
2019-10-23 13:21:00
WAMSI Dredging Science Shortlisted for Environmental Excellence Award