Western Australia's capability to respond to environmental pressures including marine heatwaves, oil spills and fish kills, has been significantly improved by the development of a ground-breaking initiative that will see hundreds of millions of dollars' worth of government and industry survey information made publicly available.
The Index of Marine Surveys for Assessments (IMSA) portal was launched last night by the Minister for Water; Forestry; Innovation and ICT; Science; Youth; the Hon Dave Kelly MLA.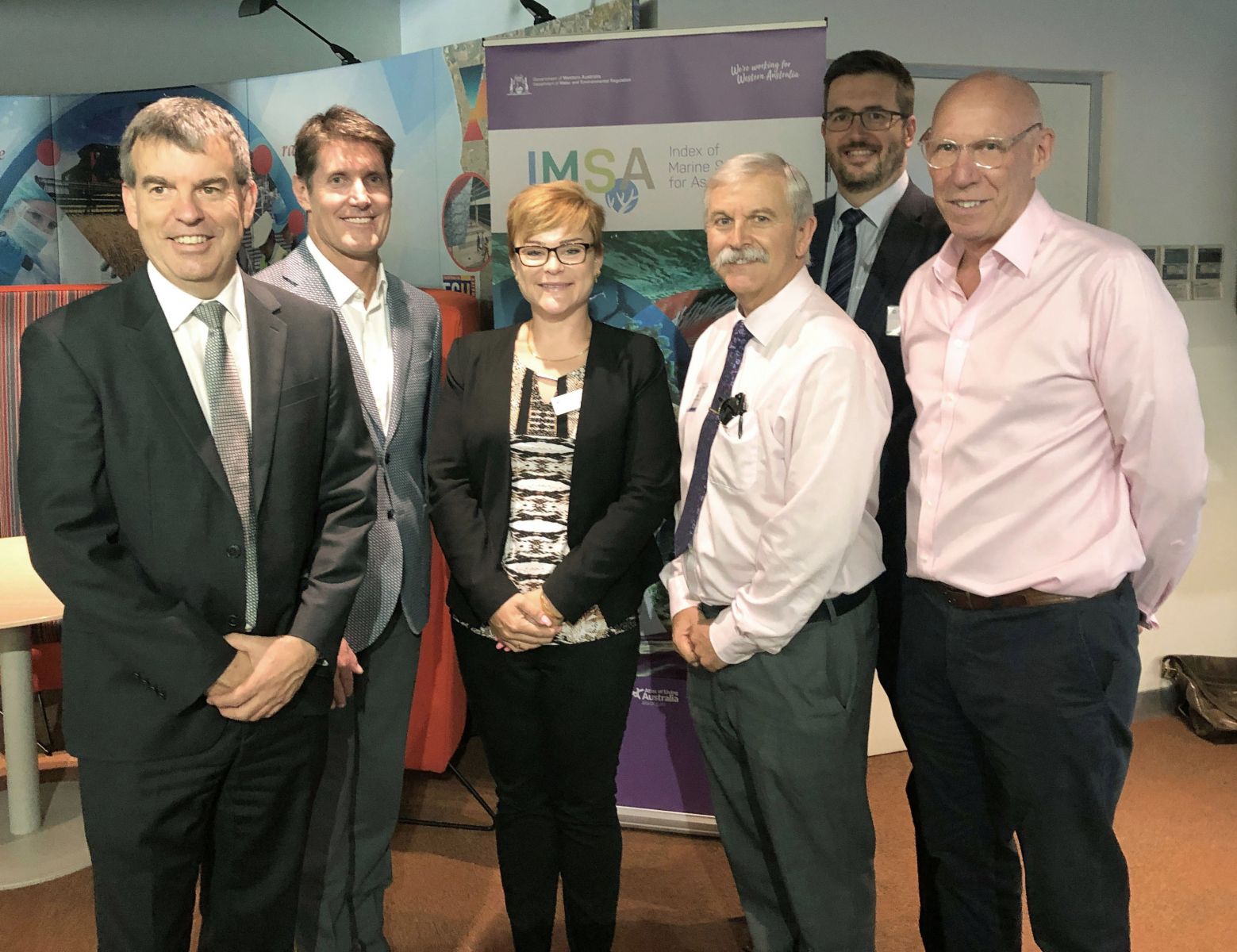 (L-R) Minister for Science Hon. Dave Kelly MLA, WAMSI CEO Luke Twomey, Executive Director DWER Nygarie Goyal, EPA Chair Tom Hatton, Executive Director Pawsey Supercomputing Centre  Mark Stickells and WAMSI Chair Paul Vogel at the launch of IMSA
The new online platform, developed by the Department of Water and Environmental Regulation (DWER) and the Western Australian Marine Science Institution (WAMSI), provides the first free access to vast amounts of environmental impact assessment data that would otherwise be locked away.
WAMSI Chair Paul Vogel said IMSA achieves a key priority identified in the WA Blueprint for Marine Science.
"Data sharing is integral to the research that will address the information needs of industry and regulators," Dr Vogel said. "Achieving this major milestone within the first five years of the Blueprint is an outstanding accomplishment and I congratulate all those involved."
DWER Director General Mike Rowe said it's estimated that more than $50 million per year is spent undertaking marine surveys for environmental impact assessments in Western Australia.
"By collating and providing access to existing data, IMSA will lead to lasting benefits for industry, Government, the community and the environment," Mr Rowe said. "It will result in more efficient assessments and an expanded knowledge base of the State's vast and unique marine environment."
The portal, called BioCollect, is provided by Atlas of Living Australia. It will provide access to marine survey reports, metadata and map layers as well as the processed data products and raw data packages which will be stored at the Pawsey Supercomputing Centre.
Related Links:
Index of Marine Surveys for Assessments (IMSA) portal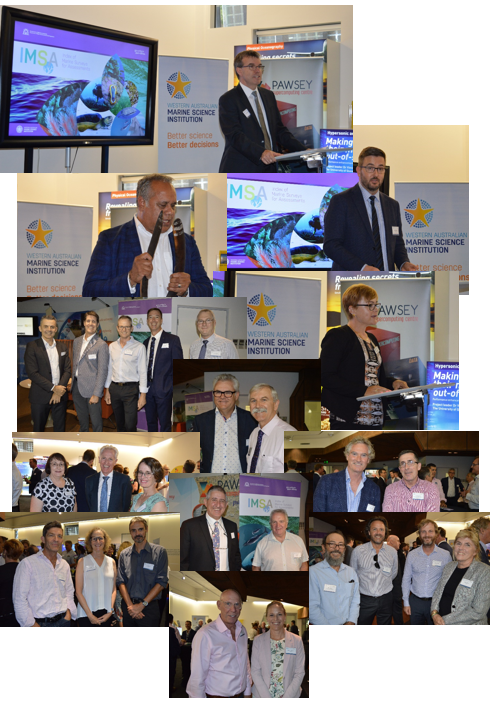 https://wamsi.org.au/wp-content/uploads/2020/08/IMSA-website-banner-2180-1199.jpg
1199
2180
admin
https://wamsi.org.au/wp-content/uploads/2019/04/WAMSI-Logo-300x92.png
admin
2020-03-12 15:10:23
2021-02-12 14:22:04
Western Australia's largest marine environmental information database