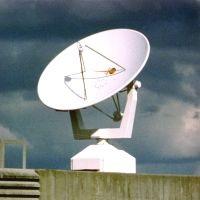 The Western Australian Satellite Technology and Applications Consortium (WASTAC) was comprised of state and federal departments and universities whose main objectives were to maintain a reliable, comprehensive and accessible archive of NOAA-AVHRR MODIS and SeaWiFS satellite data. WASTAC had a strong focus on information exchange to broaden public awareness of the available data sets and applications.
In 2018, the WASTAC agreement expired and the parties agreed to disband. The assets were distributed to the Western Australian Marine Science Institution (WAMSI) to be held and applied to achieve the following common objectives:
To enhance the contribution of strategic scientific and technological research and innovation to Australia's sustainable environmental, social and economic development
To enhance the transfer of research outputs into outcomes of economic, environmental and social benefit to Western Australia
To enhance collaboration among and between researchers and industry, and improve efficiency in the use of intellectual and other research resources.
To that end, WAMSI is seeking expressions of interest in research proposals in accordance with the following principals:
Small scale projects with additional, in-kind support.
Undergraduate student project support.
PhD top-up scholarship/project grants.
The WASTAC Small Research Grants are not intended to be student grants for students to apply, rather it is intended that supervisors apply on behalf of their students.
Preference will be given to PhD top-ups associated with new programs or extensions to existing programs, assessed through the WASTAC Small Research Grant awards.
Applications for PhD top-ups for existing programs, where the program is not assessed under the WASTAC Small Research Awards, will only be considered with very strong justification.
Visiting research expertise – travel/training program.
Research amenities – access to data/expertise support for relevant projects.
Operationalise research outcomes.
Improve existing applications using earth observation (EO) data.
Key Dates
Call for Applications

23 April 2020

Applications Close

24 May 2020, 5.00 pm AWST

Awards Announced

June 2020

*Dates are subject to change pending government instruction on COVID-19
Conditions of Award and Application Form (click here)
For more information contact info@WAMSI.org.au
Attached files:
L-band_Term_Executed_Schedule2.pdf
X-band_Term_Executed_Schedule2.pdf
WASTAC_grant_template_200331.docx
https://wamsi.org.au/wp-content/uploads/2019/07/Web-_0002_tim-marshall-82948-unsplash.jpg
1200
1800
admin
https://wamsi.org.au/wp-content/uploads/2019/04/WAMSI-Logo-300x92.png
admin
2020-03-31 11:00:05
2020-06-02 12:50:24
WASTAC Small Research Grants